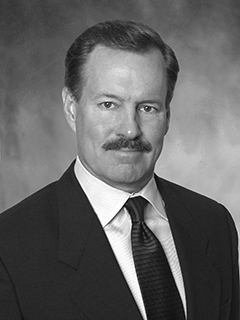 Ron Stone is President of The Comprehensive Companies, a financial services organization specializing in insurance, employee benefits, and financial planning has resided in greater Miami since 1968. A resident of the City of Miami Beach since 1990, he has practiced continuously in insurance and employee benefits since 1974 servicing over 1,000 business and professional clients. He previously served as President of Automated Pension Services, Inc. specializing in pension administration and actuarial services. In 2012, he was inducted into the Workplace Benefits Hall of Fame.
 
A School of Business graduate of the University of Miami in 1973, Mr. Stone remains active with the University. He has served, since 1981, as a member of the Board of Trustees of the University of Miami, and as Chairman of the Academic Affairs, Athletic Affairs, Governmental Affairs Committees, and Employee Benefits Committees of the UM Board as well as serving as a member if its Executive and Finance and Audit Committees. A Past President of the University of Miami National Alumni Association of over 100,000 members, he is the recipient of its Alumnus of the Year award for 1985 and is a donor to the Society of University Grand Founders. In addition to Trustee and Frost School of Music Visiting Committee responsibilities, he has served as Chairman of the Visiting Committees for the School of Continuing Studies and the Rosenstiel School of Marine and Atmospheric Sciences.
 
An active participant and leader in Greater Miami community activities, he has served as Chairman of the Code Enforcement Board for the City of Coral Gables, Director of the Coral Gables Chamber of Commerce, Director of the Rotary Club of Coral Gables and recipient of its Outstanding Rotarian of the Year Award. He has served on the Boards of the Comprehensive Cancer Center of the State of Florida, the Doral Eastern Open, and the Mailman Center for Child Development, Vice Chairman of the Board of Directors of the New World Symphony, America's Orchestral Academy, and is currently a Director of the Bascom Palmer Eye Institute/Anne Bates Leach Eye Hospital at the University of Miami. Mr. Stone is a Director and Chairman of the Audit Committee of Gibraltar Private Bank and Trust, FSB, and a former Director of Barnett Bank of South Florida, and a member of the Orange Bowl Committee.