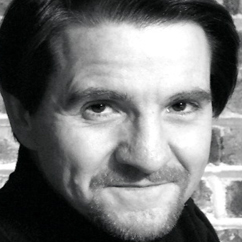 University of Miami Frost School of Music 1990 Distinguished Alumnus Gary D. Fry, B.M. '76 is an Emmy-winning Chicago based composer, arranger, producer, and music educator. has a 19-year affiliation with the Chicago Symphony with more than 100 commissions during that span. He is also an artistic consultant and arranger for the Dallas Symphony and Chorus. He is the most-performed living composer with nearly 100 works for the renowned Chicago Symphony Orchestra and Chorus. His work has also been performed by the Dallas Symphony and Colorado Symphony orchestras, the pops orchestras of Boston, Philadelphia, Dallas, and New York, and the American Jazz Philharmonic. Fry's extensive background in choral music has led to several commissions from academic and professional vocal ensembles across the country.
For more than 20 years, Fry has also been one of the nation's foremost commercial producers with over 2,500 nationally broadcast radio and television commercials for McDonald's, Sears, Kellogg's, United Airlines, and hundreds of other major national advertisers. He won a 2006 Emmy Award for his original work for WBBM-TV (Chicago).
Fry is passionate about music education and music for children. Since 2012, he has served as Festival Artists Director for the Friendship Ambassadors Foundation "Rhythms of One World," featuring annual concerts at the United Nations in New York and Geneva, as well as prestigious concert venues.
Recently, Gary joined the company of Chicago's Provision Theatre as a composer. He composed music for their Jeff-nominated production of Spoon River Anthology, as well as incidental music for the plays Shaw vs. Chesterton and the 2014 world premiere of Jacob by Timothy Gergory.
Fry's resume includes positions on the faculty of the University of Miami, Northwestern University, and Midwest Young Artists, where he conducted vocal ensembles and taught classes in music theory and composition.