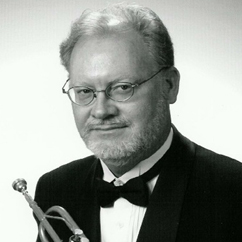 John Holt, B.M '81, M.M. '85, John Holt is associate professor of trumpet and chair of the Division of Instrumental Studies at the University of North Texas. Holt is also principal trumpet with the Dallas Opera Orchestra, a position he has held since 1989. Holt has appeared as a soloist with orchestras throughout the United States and has commissioned, premiered and recorded numerous works since 2003. Trumpet Panoply, released in April 2011, is Holt's seventh solo album recording with Crystal Records.
---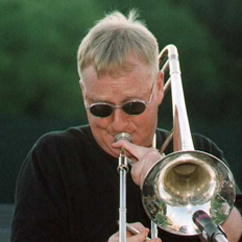 Rodney Lancaster, D.M.A. '09, is the jazz trombone soloist in the Harlem Renaissance Orchestra in New York City. He is instructor of music at La Salle Academy, New York City. During his career he has played with numerous artists, including backing Ella Fitzgerald at the very start of his career. Lancaster has performed with the Illinois Jacquet Orchestra, Maynard Ferguson & Big Bop Nouveau, the Lionel Hampton Orchestra, Betty Carter, the Manhattan Symphony Jazz Orchestra, David Berger and the Sultans of Swing, the Radio City Music Hall Orchestra and the Chamber Music Society of Lincoln Center and The New Jersey Pops, to name a few.
---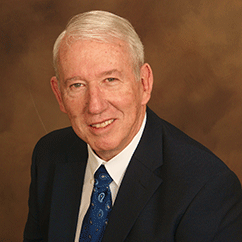 Larry Leiby, B.M. '65, has been a construction lawyer, author, mediator, arbitrator and law professor at Florida International University College of Law. His current concentration is in construction mediation and arbitration. He founded the Florida Bar Construction Law Committee in 1976, was awarded the lifetime achievement award from the Florida Bar Construction Law Committee in 2009, and was elected a Fellow in the College of Commercial Arbitrators in 2010. In addition, he authored the annually published Florida Construction Law Manual. He continues to play tuba in a polka group as an enjoyable part of his life.
---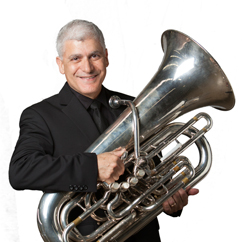 University of Miami Frost School of Music 1996 Distinguished Alumnus Sam Pilafian, B.M. '72 is a tuba artist, arranger, composer, recording producer and educator versatile in both classical and jazz realms. He has recorded and performed with symphony and jazz orchestras, and with such artists as Lionel Hampton and Pink Floyd. Pilafian is a member of the large brass ensemble Summit Brass, and a founding member of the renowned Empire Brass Quintet. He is recipient of a 2009 Emmy Award for best instructional/educational video.
---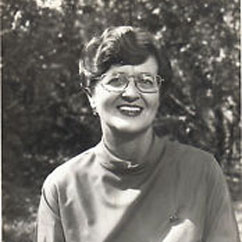 University of Miami Frost School of Music 1991 Distinguished Alumna Connie Weldon, B.M. '53 is known as the first professional female tubist in the United States. A former professor and associate dean of the University of Miami Frost School of Music, she has performed with the North Carolina Symphony, the Boston Pops, the Concertgebouw Orchestra (Netherlands), and the Miami Philharmonic. Weldon is highly celebrated as a performer and pedagogue, and is recipient of numerous honors and awards.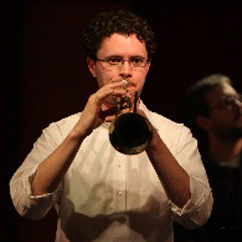 Matthew White, MM '06, D.M.A. '11, trumpeter and composer, is currently serving as Assistant Professor of Trumpet and Coordinator of Jazz Ensembles at Coastal Carolina University.
---