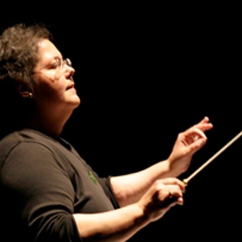 Lucy Arner, B.M. '86, Cuban-born conductor and Frost School of Music 2008 Distinguished Alumna Lucy Arner, B.M. '86, brings to the podium a special affinity for Italian and French opera, having worked in some of the world's greatest opera houses. She received the Henry C. Clark Conductor Award during her 2011 Florida Grand Opera debut of The Tales of Hoffmann. An accomplished pianist, she was a member of the Metropolitan Opera's music staff, specializing in Italian repertory. Arner is on the faculty of Mannes College of Music.
---
Lauren Denney Wright, D.M.A. '10, is the Director of Wind Ensemble Activities at Berry College in Georgia. While teaching in the metro Atlanta, Ga., area, Denney Wright taught an active private studio consisting of more than 45 students. She also taught master classes throughout the metro Atlanta area. From 1999-2000, she performed studio work in Nashville, Tenn., for the movie "Ancient Evil" and background music for a live radio reading of "The Secret Garden."
---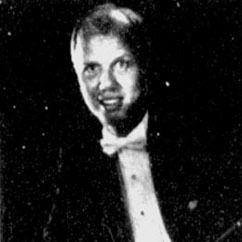 University of Miami School of Music 1993 Distinguished Alumnus Bruce Ferden, B.M. '71, was an internationally recognized conductor and musical director, leading orchestras throughout the United States, Europe and Africa. His engagements took him from The Metropolitan Opera to the Netherlands Opera, Pittsburgh Symphony and Kiel (Germany) Symphony. He was music director for the Spokane Symphony and the Nebraska Chamber Orchestra, and general music director of symphony and opera for the city of Aachen in Germany.
---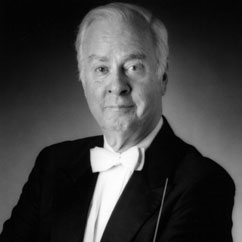 In a career spanning 40 years, University of Miami School of Music 1992 Distinguished Alumnus Thomas Hilbish, B.M. '41 established himself as one of America's leading conductors of choral music, widely recognized for fostering and interpreting 20th century choral repertoire. His extensive repertoire included virtually the entire choral and oratorio literature. He served as on the faculty of The University of Michigan, founding their Chamber Choir, and was also an accomplished orchestral conductor.
---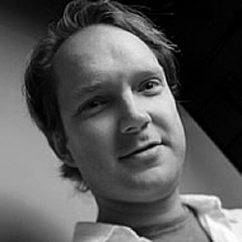 Bruce Kiesling, D.M.A. '06, recently conducted the Youth Orchestra of Los Angeles for 14,000 at the Hollywood Bowl, as they accompanied international Latin superstar, Juanes featuring his own arrangements for Juanes' hit songs. Kiesling also prepared the top YOLA orchestra for a joint performance and open rehearsal with Simon Rattle. He continues his side career as a film composer including the recently completed feature film "Desperate Acts of Magic" and the upcoming "Desires of the Heart," now shooting in India. Kiesling is Music Director of the Tulare County Symphony in California's central Valley, which has twice featured Frost School of Music faculty member, Richard Todd. Kiesling majored in instrumental conducting at the Frost School of Music.
---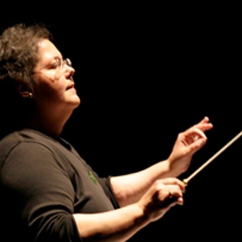 Cristian Măcelaru, B.M. '03, was named associate conductor of The Philadelphia Orchestra in December 2012. His new title is a step up from the assistant conductor position he held for a year. Măcelaru will continue to conduct special non-subscription performances, and cover concerts for new Music Director Yannick Nézet-Séguin, as well as many of the Orchestra's guest conductors. Additionally, he will now conduct his own subscription week.
---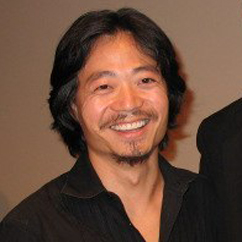 Chung Park, D.M.A. '08, is the new Director of Orchestral Activities at Appalachian State University where he is the administrative head and conductor of four orchestras. This past year Park worked with many fine soloists including the Marcus Roberts Trio, violinist Yosuke Kawasaki and the Waitiki 7.
---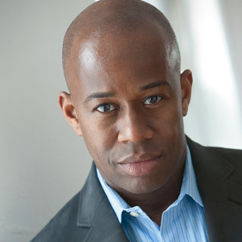 André Raphel, B.M. '84, named Frost School of Music 2012 Distinguished Alumnus, has established himself as an exciting and versatile conductor through innovative programming, a commitment to new music, and fresh interpretations of the standard repertoire. Raphel is Music Director of the Wheeling Symphony Orchestra. He also enjoys an active career as a guest conductor with the Philadelphia Orchestra, the Detroit Symphony, and the Oregon Symphony. Additionally, he has served as an Assistant Conductor at the New York Philharmonic, Philadelphia Orchestra, and the Saint Louis Symphony.
---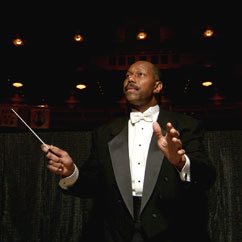 Conductor Willie Anthony Waters, B.M. '73, named University of Miami Frost School of Music 1985 Distinguished Alumnus, is a regular guest of distinguished opera companies and symphony orchestras in North America, Europe, and Africa. He served as General and Artistic Director of the Connecticut Opera and as Artistic Director and Principal Conductor of the Florida Grand Opera. Waters has conducted recordings and concerts for many of opera's notable artists. He is Artistic Director/Opera for the Houston Ebony Opera Guild.