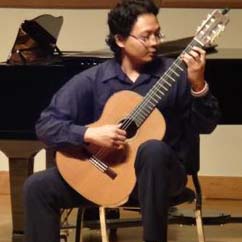 Rattanai Bampenyuo, a native of Thailand, completed both his Masters and Doctoral Degrees at the Frost School of Music at University of Miami. He is currently on faculty at the College of Music, Mahidol University, in Thailand.
---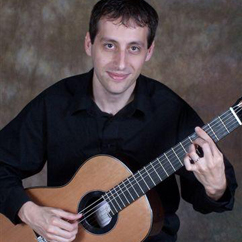 Federico Bonacossa holds degrees from the Conservatorio Statale Pierluigi da Palestrina in Cagliari, Italy, the Peabody Conservatory and recently earned his D.M.A. in Guitar Performance at the Frost School of Music where he also studied composition. He is an active composer and arranger and a member of the Miami Guitar Trio.
---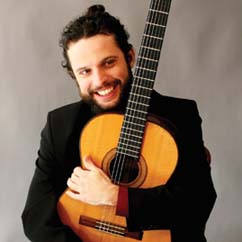 Lora is a member of the Brasil Guitar Duo, a 2006 winner of the Concert Artists Guild International Competition, hailed by Classical Guitar magazine for their "maturity of musicianship and technical virtuosity." The duo's innovative programming features a seamless blend of traditional and Brazilian works, resulting in a full global touring schedule and a growing catalogue of critically acclaimed recordings.
---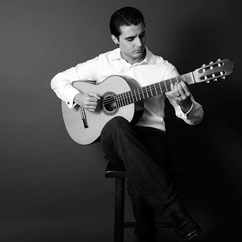 Born in Buenos Aires, Argentina, Federico graduated from the Frost School of Music with his Bachelor's in Music in 2007. In 2011, Federico became the first student to earn a Master's Degree in classical guitar performance from Florida International University, where he studied with Rafael Padrón. His most recent performances include solo recitals, appearances with the Miami Guitar Trio, the FIU Symphony Orchestra, and the New World Symphony.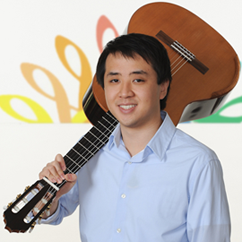 Alan Nguyen attended the Frost School of Music at the University of Miami where he completed his Masters in guitar performance. Alan was the first prize recipient of the 2007 FCCAA Student Artist Competition at Stetson University, and 2007 SCF Concerto Competition. He has been featured as a solo artist for the Sarasota Guitar Society's Mini Recital Series and the Miami International Guitar Festival Showcase Concert Series.
---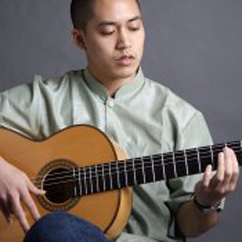 Barmey Ung is a Cambodian-American composer, guitarist, and mixed-media artist, currently on faculty at the New Music School in Chicago. His collected influences have molded his creative work into a "truly unique," (Jordan Brandes, Lumino Magazine) and constantly evolving expression. His experiences have been integral in the development of his work, for which he received the 2012 Illinois Arts Council Grant and the 2012 Chicago Community Arts Program grant.
---