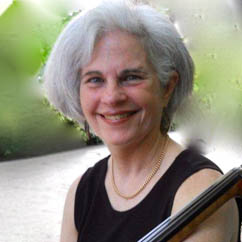 Elena Alamilla, B.M. '73, cellist, was appointed Assistant Principal of the Orquesta Sinfónica Nacional de Santo Domingo, Dominican Republic after graduation.  Since returning to the United States Alamilla has performed with many local orchestras, including Naples Philharmonic, Miami Symphony and Symphony of the Americas.
She has toured the Far East with the Hollywood Festival and Mantovani Orchestras.  At present she is a member of the Palm Beach Pops and the Encore Chamber Players.  She teaches cello and violin at Donna Klein Jewish Academy in Boca Raton and plays with the Camerata de Re, based in Delray Beach.
Alamilla majored in instrumental performance at the Frost School of Music.