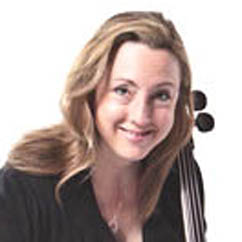 Susan Moyer Bergeron D.M.A. '09 , cellist, has been a member of the Naples Philharmonic Orchestra since 2006. She performed as a member of the Florida Philharmonic Orchestra for 10 years.
An active chamber musician, Bergeron has performed extensively in South Florida. She is a founding member of the Dalbergi Trio and has played for 12 summers with Chamber Music Palm Beach.
Following the completion of her bachelor's degree from the New England Conservatory, Bergeron was a member and principal cellist of the New World Symphony for two seasons, during which time the orchestra toured Japan and England and collaborated in two special chamber concert performances with Sir Georg Solti in London. She majored in instrumental performance at the Frost School of Music.