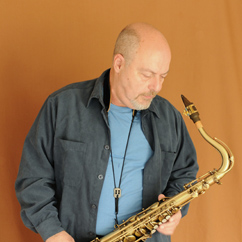 Mark Colby, B.M. '72, M.M. '75 formerly with Maynard Ferguson, Bob James, Frank Sinatra, and Jaco Pastorius, has solo recordings on Columbia, Hallway, and Origin Records. He has toured Europe, Japan, Canada, Central America, China, and all 50 U.S. states. He has been associate professor of jazz saxophone at DePaul University since 1983 and Elmhurst College since 1998, a Selmer saxophone clinician since 1987, and a Vandoren Reeds clinician since 2000.
---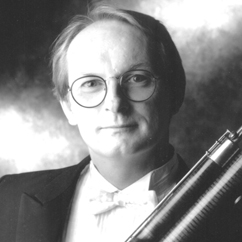 T. Geoffrey Hale, B.M. '69, M.M. '70 is presently principal bassoon of the Miami Symphony Orchestra (MISO) and the Miami City Ballet Orchestra. As an educator, he has been Bassoon instructor at the New World School of the Arts in Miami for the past 11 years. He has taught privately for the past 43 years aiding his students to achieve scholarships at UM Frost School of Music, Cincinnati Conservatory, Julliard School of Music, New England Conservatory, and Florida State University. For the past 30 years, Hale has also been a member of, among others, the South Florida Symphony, Florida Chamber Orchestra, Miami Philharmonic, Miami Beach Symphony, and the Miami Chamber Orchestra.
---
Carey Kleiman, B.M. '73, M.M. '75, is currently an adjunct professor of music business and clarinet at Broward College. He previously taught at Florida International University, Florida Atlantic University, and the University of Hawaii, and has performed with the Miami Philharmonic, the Honolulu Symphony, and the Ft. Lauderdale Symphony and on many recording dates in South Florida and Hawaii. In earlier years he performed with, and produced for numerous artists including Ray Charles, Frank Sinatra, Boyz to Men, Tony Bennett, Woody Herman, and The Bee Gees, to name a few. He also served as a music supervisor and contractor for syndicated television shows. In the 1980s he formed his own music production company and served as the music and entertainment director for the Diplomat Hotel. He later formed CK Entertainment, specializing in corporate & meeting entertainment.
---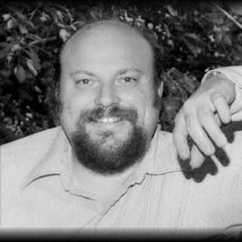 Frost School of Music 1998 Distinguished Alumnus Paul Martin Zonn, B.M. '59 was heralded as an innovator both in composition and clarinet performance. He appeared on stage as clarinet soloist at Carnegie Hall, Tanglewood and Ravinia, and with many different styles of musical artists that include the Lenox String Quartet, country legend Vince Gill, the Miami Philharmonic, and the New Orleans Eagle Band. Zonn's music is published and he can be heard as clarinetist and/or conductor on several record labels.
---