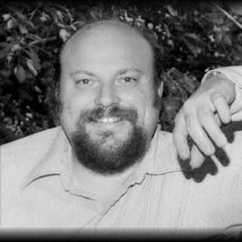 Composer, conductor and clarinetist Paul Martin Zonn, B.M. '59 is recipient of many professional awards, yet he was reportedly most pleased to have been named University of Miami School of Music Distinguished Alumnus in 1998. Heralded as an innovator both in composition and clarinet performance, Zonn attended the Frost School of Music at the University of Miami on scholarship and later studied clarinet in Baltimore and New York, earning advanced degrees from the University of Iowa. He appeared on stage as clarinet soloist at Carnegie Hall, Tanglewood and Ravinia, and with many different styles of musical artists that include the Lenox String Quartet, country music great Vince Gill, the Miami Philharmonic, the Nashville Jug Band, and the New Orleans Eagle Band.
Zonn played mandolin at Lincoln Center and at the Library of Congress with Juilliard Quartet cellist Joel Krosnick. He played saxophone and slide saxophone in performances and recordings of avant-garde jazz with Anthony Braxton, and appeared on stage with the Tennessee Dance Theatre and at Opryland playing traditional jazz. He also toured and recorded with fiddle legend Vassar Clements.
Zonn received honors and awards from the Ford Foundation, the Rockefeller Foundation, New York Composers Forum, the Berkshire Music Center, and the Fromm Foundation. His music is published by Media Press, Sonic Arts Editions, and the American Composers Alliance. His compositions are recorded on CRI, UBRES, and Mark, and he can be heard as clarinetist and/or conductor on Advance, Crystal, Orion, CRI and UBRES Records.
Paul Martin Zonn passed away in 2000 after a long illness.