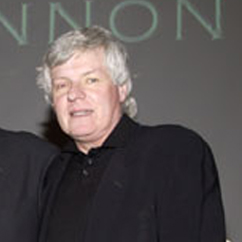 Michael Kovins, B.M. '70, recipient of the Frost School of Music's 2006 Distinguished Alumnus award, is a University of Miami Frost School of Music graduate with a degree in business and music. He went on to become one of the leading and most impassioned voices in music retailing and music education.
Kovins is best known as founding member and President/CEO of Korg USA. During his 26 year tenure, Kovins grew Korg to become one of the country's largest suppliers of electronic musical instruments to retailers and major artists, introducing the industry's largest selling music workstation, the Korg M1. Additionally, he oversaw the successful introduction of such products as the Korg TRITON, Marshall MG series, Vox Valvetronix and the Korg OASYS.
Kovins' early career began in music products until he joined the supply side of the industry at Tolchin Instruments and M. Hohner. He went on to work at Unicord as product marketing manager and later Vice President of Marketing, helping to develop the Kog Polysix Mono/Poly, GT-6 tuner, and Marshall JCM800 Series.
Committed to music education, Kovins created Korg USA's SoundTree educational division, was founder and executive committee member of the Technology Institute for Music Educators, and served as President of the International Association of Electronic Keyboard Manufacturers. He was a board member of Five Towns College, the American Music Conference, and NAMM. In addition, he was recipient of the Berklee College of Music's Golden Clef Award for a lifetime commitment to music education, and the Julia E. Crane International Medallion for lifetime achievement in the music products industry.
Kovins lost his battle with leukemia in 2006 at the age of 57.