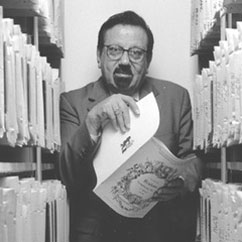 University of Miami School of Music 1995 Distinguished Alumnus Dominique-René de Lerma, B.M. '52, is a highly accomplished oboist, educator, American musicologist, and professor of music history. His pioneering work in the field includes founding the former Black Music Center at Indiana University and serving as director of the Center for Black Music Research in Chicago. De Lerma is considered the world's foremost authority on black classical composers.
---
Jennifer Doyle, M.M. '09, Ph.D '12, is a visiting assistant professor of music education at the University of Maryland School of Music where she teaches courses in instrumental music education and supervises student teachers. Her research areas include urban music education, music teacher education, culturally relevant teaching, affective assessment, and social justice through music education.
---
Sara Duncan Grimes, M.M. '08, is assistant orchestra director at Walton High School in Marietta, Georgia. She has previously taught at Barber Middle School in Cobb County, Georgia and West Laboratory Elementary in Miami. While at the Frost School of Music, Grimes was a graduate teaching assistant and taught undergraduate string techniques. She majored in music education at the Frost School.
---
Gerhard Guter, B.M. '97, is a member of Vocalogy: Distilled. He has scored six short films, one of his orchestral film scores was featured at the Orpheum Theater for the 2004 Ovation Awards. His work has been aired on The History Channel and he has written music for the online gaming phenomenon World of Warcraft. He has taught commercial music and jazz courses as an adjunct instructor for California State University Long Beach & Cuesta, Riverside, Cypress, Fullerton Community Colleges in California. 
---
Civil Air Patrol Lt Colonel of the United States Air Force, Bonnie Hinck-Baldatti, serves the Band of the Hour Association of Alumni and Friends (BOTHA) and has served on the Board of Directors for over 16 years. She is currently the South Florida Aerospace Education Officer overseeing six Squadrons in Aerospace Education. 
---
Raquel M. Montalvo, M.M. '82, Ph.D. '91, has been teaching at the Inter American University of Puerto Rico for 30 years. She is an Associate Professor of Music and Music Education, Chair of the Graduate Music Education Program. She is the Music Minister at Centro Cristiano de Restauracion Cabo Rojo, Puerto Rico.
---
Kelly A. Parkes, Ph.D. '06 assistant professor of teaching and learning in the School of Education in the College of Liberal Arts and Human Sciences at Virginia Tech, received the university's 2010 XCaliber Award for excellence as an individual involved in teaching with technology.
---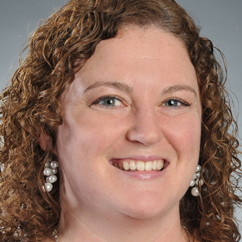 Kathryn "Kate" Lynn Simon, Ph.D. '12, is an assistant professor of music education at Towson University. She was recently appointed Youth and Student Activities Chair for the Maryland and Washington D.C. Chapter of the American Choral Directors Association.
---
Elizabeth Gaile Stephens, Ph.D '12, is an assistant professor of music education at Emporia State University. During her time teaching elementary education in Georgia she was selected as Teacher of the Year. Most recently Stephens presented her research on Singing Perceptions in the General Population at the 2012 National Association of Music Educators Conference in St. Louis.
---
Ed Toth, B.M. '94, has worked with many American Rock bands. He is currently one of two drummers for The Doobie Brothers. Before joining The Doobie Brothers, Toth worked with Vertical Horizon for nine years, where he landed a multi-platinum smash with the bands RCA debut "Everything You Want" in 2000. The title track was the most played song on U.S. radio that year and won three Billboard awards. The album also yielded the hits "You're A God," and "Best I Ever Had." Vertical Horizon followed up with "Go" in 2003. He has shared the stage with performers as diverse as Willie Nelson, Michael McDonald, Warren Haynes, and Erin McKeown. Toth majored in music education at the Frost School of Music.
---
Brian Wesolowski, Ph.D '12, is an assistant professor of music of music education at the University of Georgia Hodgson School of Music, where he teaches instrumental music education. Wesolowski has performed with Natalie Cole, The Pussycat Dolls, Lalah Hathaway, Erykah Badu, and Jane Monheit, among many others. His studio work includes national spots for Carnival Cruise Lines, Sandals Resorts, Telemundo, Pet Supermarket, and Hardrock Casinos.
---