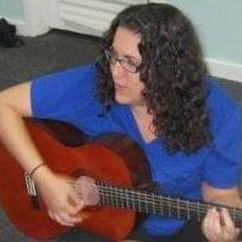 Carolyn Dachinger, M.M. '11, is a board certified music therapist with experience working with a variety of populations, including adults with mental illness and substance use disorders, children and adults with developmental and/or neurological disorders and older adults in skilled nursing and assisted living facilities.
She is currently working as a music therapist at Whole Steps Creative Arts Center in Miami Dade County. She was previously a music therapist at Master Musicians, Inc., a company that provides individual and group music therapy sessions to clients. She has volunteered for Covenant Hospice and interned at Florida State Hospital.
While at the Frost School of Music, Dachinger was a graduate teaching assistant. She majored in music education.