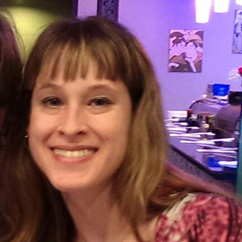 Nessyah Buder, M.M. '13 studied musicology, ethnomusicology, and saxophone at the University of Miami. She was the 2012 recipient of the Presser Music Award, which funded her research in Melbourne, Australia, on her master's thesis. Currently she is pursuing her doctorate in saxophone performance at Shenandoah Conservatory, where she remains active in the musicological community.
---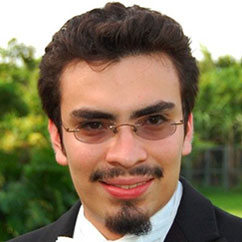 Vicente Chavarria, B.A. '09, M.M. '11, specializes in Latin American Baroque and Spanish Renaissance music, which he studied as a conductor and musicologist. At UM, he received a grant from the Center for Latin American Studies for summer research in Puebla, Mexico on composer José Lazo Valero. He has worked with the Mexican musicologist Aurelio Tello and presented his research at conferences at the University of California-Santa Barbara and CENIDIM in Mexico City. Currently, he is pursuing a DMA degree in Early Music Performance at USC where he serves as a TA and assists with the Baroque Sinfonia.
---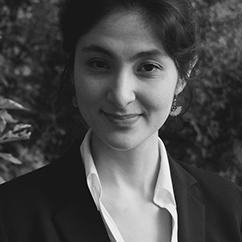 Hanako Henty is a composer, performer, and writer living near Aomori City, Japan. In spring of 2018 she graduated from the University of Miami - Frost School of Music, where she studied jazz and studio writing. Prior to joining the jazz department, Hanako also completed her MM in Musicology at Frost. Combining her interests in performance practice, identity, and humor in music, Hanako submitted her final thesis, "A Fine Line Between Art and Entertainment: Music and Humor in the Performances of Victor Borge" in 2016 with the guidance of her faculty advisor, Dr. Deborah Schwartz-Kates.
---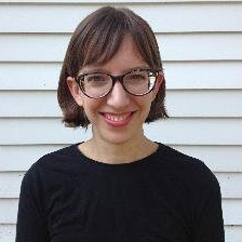 Kelly Hiser is interested in American music, contemporary composers, and music and gender. She presented papers of her research on Johanna Beyer at the South Central Graduate Music Consortium and the Regional Conference of the Southern Chapter of the College Music Society. The culmination of her research was her master's thesis, "'An Enduring Cycle': Revaluing the Life and Music of Johanna Beyer." Presently, Kelly is pursuing doctoral studies in musicology at the University of Wisconsin-Madison.
---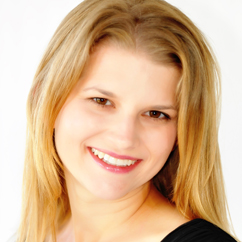 Kacey Link, M.M. '09, was the recipient of a Graduate Research Grant from the Center for Latin American Studies, which allowed her to pursue research on Argentinean tango music. She has traveled numerous times to Argentina and throughout the United States to ascertain contemporary performance practices of touring internationally-acclaimed Argentine tango artists/ensembles such as Nestor Marconi Trio, Sonia Possetti Sextet, Pablo Ziegler and Bajofondo.
---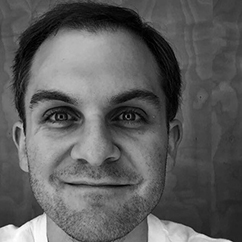 Michael Palmese, M.M. 2014, is currently a PhD candidate in musicology at Louisiana State University with a minor in comparative literature. His research interests include minimalism, Samuel Beckett, politics and music, and the Viennese fin de siècle. Michael's dissertation examines the means by which John Adams experiments with or adopts modes of writing from other composers, investigating a range of pieces from previously unknown juvenilia to obscure orchestrations and arrangements.
---
Cary Peñate is a PhD student in Musicology at the University of Texas at Austin. She holds a Master of Music degree in Musicology (2015) and a Bachelor of Music in Music Education (2012) from the University of Miami. There, she studied with Deborah Schwartz-Kates, exploring the creative work of a number of Ibero-American musicians, including Alberto Ginastera, José Antônio Rezende de Almeida Prado, and Marco Rizo. Her master's thesis focused on the Cuban composer Marco Rizo who apart from composing for the I Love Lucy show also played an active role in Cuban classical music and the Latin jazz scene in the United States. Currently, she studies Latin American music with professor Robin Moore while specializing on film music.  For her dissertation she is interested in early Cuban film music and its representations of the mulata character type in Latin America and the United States.
---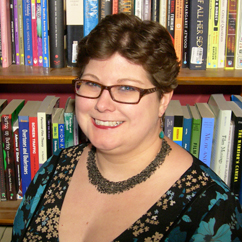 Kendra Preston Leonard, M.M. '98, is highly active as a musicologist, with published articles and research presentations at such notable conferences as the 2012 Society for American Music Conference, 2012 South Central Society for Eighteenth-Century Studies Conference, and the 2011 American Shakespeare Center Blackfriars Conference, to name a few.
---
Rachel Schuck, M.M. '19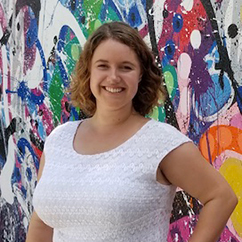 Rachel Schuck, M.M. '19, is a Tamil Language Fellow with the American Institute of Indian Studies. She is a performer and educator and currently lives in Madurai, India, participating in the AIIS Tamil Language Program in preparation for a Ph.D. in Ethnomusicology. She holds BM degrees in music education and flute performance from West Chester University of Pennsylvania (2017), and an MM in Musicology from the University of Miami (2019). At Frost, Rachel combined her interest in education and South Indian music by completing her thesis on Carnatic music at the Cleveland Thyagaraja Aradhana, which she presented at several graduate and regional SEM conferences.
---
Kyle Siebrecht, M.M. '08, became the Associate Director of the Center for the Humanities at the University of Miami in January 2009. She has served as marketing and management consultant to the Miami Bach Society/Tropical Baroque Music Festival andfounded Florida Historical Performance Company, where she is the Artistic Director. Siebrecht was Executive Director of Seattle International Music Festival, an international classical music festival for six years. The Festival, under the artistic direction of Dmitry Sitkovetsky, had a European orchestra in residence, and featured international artists such as Bella Davidovich and Vladimir Feltsman.
---
Nevena Stanić Kovačević, M.M. '19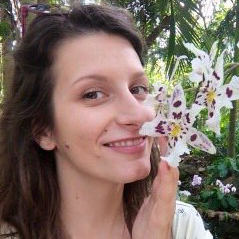 Nevena Stanić Kovačević (Belgrade, Serbia) earned her BA and MPhil Degree in Musicology from the University of Arts in Belgrade, and a BM in Double Bass Performance from the University of Kragujevac, Serbia. In 2019, Nevena graduated with a MM in Musicology from the University of Miami Frost School of Music. Her main fields of study include minimalism and postminimalism, the music of Steve Reich, Orthodox music, and Serbian postmodern music. Having performed as a double bassist all over Serbia and Europe, Nevena mostly immersed in tango music. Presently, she is completing her OPT and pursuing Ph.D. Degree in Musicology in Belgrade. Nevena resides in Miami.
---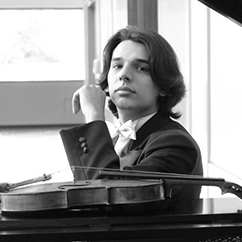 Rafael Torralvo holds a BM and an MM in violin performance from James Madison University and West Chester University of Pennsylvania respectively, and an MM in Musicology from the Frost School of Music at the University of Miami. Currently, he is pursuing a PhD at Cornell University where he is a Sage Fellow. His academic research focuses on the intersection of music, literature, and politics to illuminate the construction of national identity in Brazil during the military dictatorship (1964-1985). 
---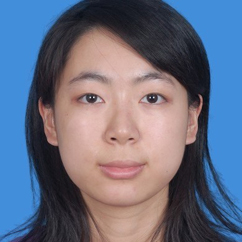 Yiyu Zhang, M.M. '13, studied ethnomusicology at the University of Miami, especially Chinese music, Latin American music, and music and identity. Her master's thesis addressed the Chinese American diaspora experience in Miami and the United States. Currently, she is Academic Affairs Secretary of the Department of Music at Nanfang College of Sun Yat-sen University in China. She aspires to earn a doctorate in ethnomusicology.