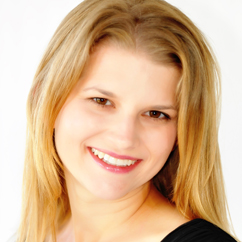 Kacey Link, M.M. '09, was the recipient of a Graduate Research Grant from the Center for Latin American Studies, which allowed her to pursue research on Argentinean tango music.
She has traveled numerous times to Argentina and throughout the United States to ascertain contemporary performance practices of touring internationally-acclaimed Argentine tango artists/ensembles such as Nestor Marconi Trio, Sonia Possetti Sextet, Pablo Ziegler and Bajofondo.  She presented her work with Kristin Wendland on tango performance practices and instrumental techniques at the College Music Society national and regional conferences (2007, 2008, 2009, 2010, 2011) and at the Society of Ethnomusicology annual conference in Mexico City in November 2009, as well as an invited lecture-demonstration at the University of California, Riverside and the University of Miami in 2011.  She will present her current research this November at the 2012 College Music Society National Conference in San Diego and at UC-Riverside's Encuentros Conference in April.
Link is an accomplished pianist and is pursuing a D.M.A. degree at the University of California at Santa Barbara in Piano Performance and currently accompanies for Opera Santa Barbara.  She majored in musicology at the Frost School of Music.
For more information visit her website.