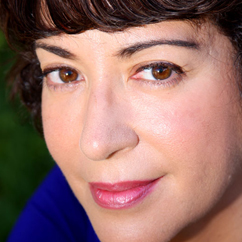 Maria Halloway, D.M.A. '03, was invited by the National Foundation for the Advancement in the Arts to participate as a collaborative pianist for YoungArts Week. She was invited to participate again in 2012, which was held at the New World Symphony venue in Miami Beach. 
In the summer of 2011, Holloway taught piano classes at the Greater Miami Youth Symphony summer camp. She performed Rachmaninoff second piano concerto with the El Salvador National Symphony Orchestra.  Her piano playing was featured in the soundtrack of the documentary film "Portraits of the Malecon," which was shown at the MiamiDoc Film Festival.
Holloway maintains an active career as a free-lance collaborative pianist, playing for various auditions, recordings and recitals in South Florida.
Holloway majored in keyboard performance at the Frost School of Music.