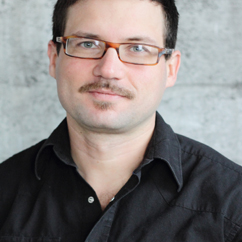 Sam Howard, B.M. '03, lives in Portland, Oregon where he is very active playing sessions and shows on upright and electric bass and vocals.  He has toured the world with Jazz at Lincoln Center's Rhythm Road program, and is currently touring with folk singer Ruth Moody (The Ruth Moody Band), The Tony Furtado Band, and the Nathaniel Talbot Quartet.
He has released two instrumental solo albums with the Sam Howard Band, and is currently working on an album of original country songs to be released soon. Howard is a member of Americana chamber-pop band National Flower and plays with the electrifying guitarist Scott Pemberton.
He majored in jazz performance at the Frost School of Music. For more information about him visit his website.