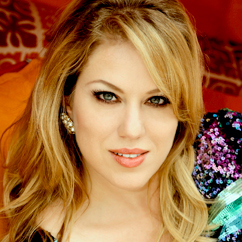 Cuban American soprano Elizabeth Caballero, B.M. '99, recipient of the Frost School of Music 2013 Distinguished Alumna award, has performed in many of the great opera houses of North America. Her national opera and concert engagements include performing at the Metropolitan Opera, New York City Opera, Florida Grand Opera, Florentine Opera, Madison Opera, Pacific Symphony, Orlando Philharmonic, and Florida Orchestra.
---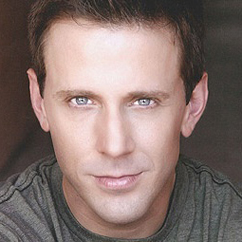 Lewis Cleale, B.M. '89, named University of Miami School of Music 2002 Distinguished Alumnus, is one of the most gifted musical actors on the stage today. Broadway audiences applauded his performance in The Book of Mormon, Spamalot, and Swinging on a Star, among many others. He won the Helen Hayes Award for Outstanding Lead Actor as Giorgio in a regional production of Passion. Cleale's voice can be heard as Cliff the Troll in Disney's motion picture hit Frozen and on an impressive collection of recordings and cast albums. 
---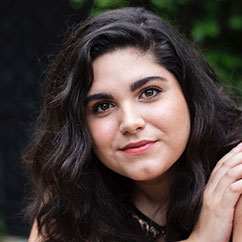 Most recently, Ana performed the role of Rosina in Corigliano's The Ghosts of Versailles with Miami Music Festival.  She has participated in several competitions and festivals, most notably Opernfest Prague in the Czech Republic and the 2017 Judy Drucker Vocal Competition where she won First Place and the Artist of the Year award. This past Spring, she also won First Place at the VOICExperience Foundation's Opera Idol competition in Chicago, which awarded her a full scholarship to attend the Sherrill Milnes Voice Studio Summer Program in Savannah, Georgia. 
---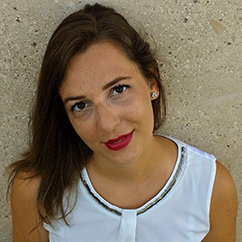 Mezzo-soprano Linsey Coppens won several prizes at national and international competitions such as 1st prize at the Metropolitan Opera National Council auditions Florida District, 3rd prize at the Concours des nouveaux talents de l'art lyrique,... 
---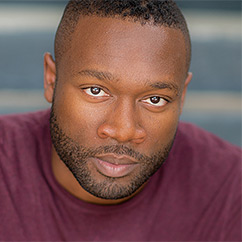 Highly accomplished bass-baritone Carl DuPont is a vocalist equally engaged in performing, teaching, and research. The South Florida Classical review celebrated his "dramatic, dark tones." Major operatic credits include productions at The Glimmerglass Festival, Opera Carolina, El Palacio de Bellas Artes, Opera Company of Brooklyn, and Leipzig Opera. His world premieres include the title character in Dennis Rodman in North Korea as well as Why Peace is Always a Good Idea at Carnegie Hall under the baton of composer Jacqueline Hairston. In the role of Murray on the world premiere recording of Death of Webern Fanfare Magazine noted his "lyricism that underpins every statement." 
---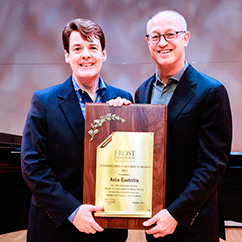 John Easterlin, B.M. '84, was named the 2015 University of Miami Phillip and Patricia Frost School of Music Distinguished Alumnus. Easterlin was honored during his Festival Miami concert, "What a Character! The Many Faces of John Easterlin." He is one of international opera's most compelling performers. He makes regular appearances with America's leading opera houses, including the Metropolitan Opera, New York City Opera, the Lyric Opera of Chicago, San Francisco Opera, and more. 
---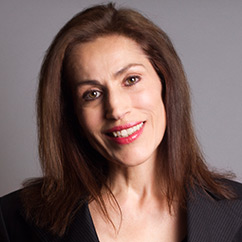 Rachelle Fleming, DMA in Vocal Pedagogy and Performance 2011 has dual voice faculty positions for 2018-19 as a full-time Assistant Professor at Temple University's Boyer College of Music and Dance, and as Visiting Assistant Professor at the Eastman School of Music. Research has led to co-authoring articles published in the Journal of Voice and the Journal of Singing, and presentations of research at NATS, PAVA and Voice Foundation conferences.
---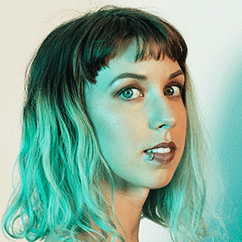 Amy is fulfilling a multi-release recording contract with indie label, Blue Élan Records.  For the past two years, she has been writing, recording, and performing original music in Los Angeles, CA as one-third of alternative pop project, Mint Trip.  Mint Trip released it's debut EP "Books" in 2016 and a full-length studio album is slated for release in 2019.  With the band, she has appeared at Whisky-A-Go-Go, The Viper Room, The Hi-Hat, House of Blue Anaheim and El Cid.  
---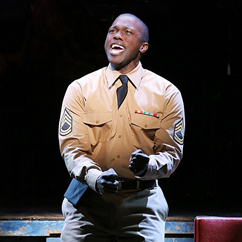 Joshua Henry, B.M. '06, earned his second Tony nomination for Best Actor in a Featured Role in a Musical for his performance as "Flick" in his return to Broadway this spring in the Roundabout Theatre Company's production of Violet opposite Sutton Foster. The role also earned him nominations for Drama Desk and Outer Critics Circle Awards.
---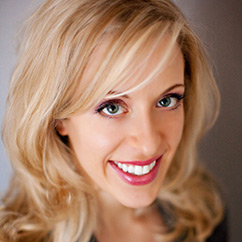 A noted expert on Scandinavian vocal literature and diction, Dr. Anna Hersey was a Fulbright Scholar at the Kungliga Musikhögskolan (Royal College of Music) in Stockholm, where she collaborated with pianist Matti Hirvonen. Dr. Hersey also conducted research at Det Kongelige Danske Musikkonservatorium (Royal Danish Academy of Music) and Københavns Universitet (University of Copenhagen), thanks to a post-doctoral fellowship from the American Scandinavian Foundation.
---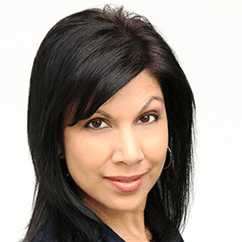 Dr. Vindhya Khare is the Director of Vocal Studies at Florida International University in Miami. Dr. Khare received her DMA in Vocal Pedagogy and Performance from the University of Miami, and her MM in Vocal Performance from FIU. She has presented research on the Lifecycle of the Female Voice, and the Influence of Sex Hormones on the Female Singing Voice both at international conferences and at major institutions, including the International Congress of Voice Teachers in Stockholm, and Carnegie Mellon University.
---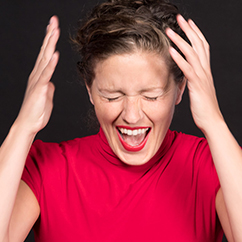 Bonnie Lander is a multifaceted professional musician whose career encompasses performance, curation, composition, and improvisation, complimented by a strong teaching and community work portfolio. Immersed in the eclectic world of new and experimental music Bonnie has performed in a great variety of concert programs, with a wide selection of collaborators in improvised music, new opera, new chamber music, and composition.
---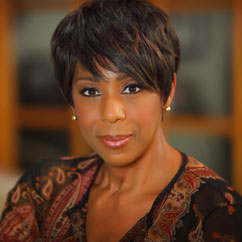 University of Miami School of Music 1994 Distinguished Alumna Dawnn Lewis, B.M. '82 is a triple-threat performer who has more than a hundred theater, film, and television credits.She is best known for her television role as Jaleesa in the hit television sitcom A Different World, for which she also penned the theme music. Lewis is also a music composer and recording artist, a Grammy Award-winning singer, and a multiple ASCAP and BMI Award-winning songwriter. 
---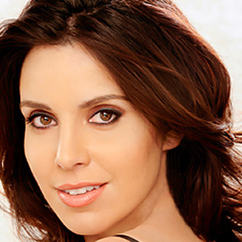 Sandra Lopez, B.M. '96, Frost School of Music's 2010 Distinguished Alumna, has captivated audiences around the world with her critically acclaimed performances in a wide variety of roles. She has appeared at opera houses and in-concert performances from North America to Europe, including the Metropolitan Opera, Florida Grand Opera, Opera på Skäret, and many others, and has toured in concert with Andrea Bocelli. Lopez is the recipient of numerous vocal competition awards and grants. 
---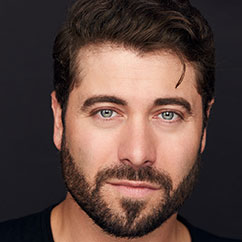 Omar Lopez-Cepero has been seen on Broadway in the original casts of American Idiot by Green Day and in On Your Feet the Story of Emilio and Gloria Estefan. Recently this year he was seen as Juan Peron opposite his real-life wife Arianna Rosario at The Bay Street Theater and as Sky Masterson in a reimagined Latin version of Guys and Dolls at T.U.T.S. in Houston. 
---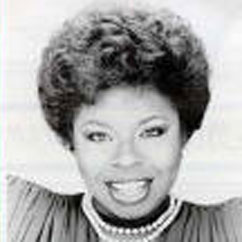 Marvis Martin, B.M., '77, named University of Miami Frost School of Music 1987 Distinguished Alumna is an African-American operatic soprano best known for her concert performances and recitals, including her renditions of Joseph Canteloube's Chants d'Auvergne, and of Bess in Bobby McFerrin's touring concert version of Porgy and Bess. A gifted and versatile artist, Martin has performed with The Metropolitan Opera, Netherlands Opera, and as a song recitalist, concert singer, and orchestral performer.
---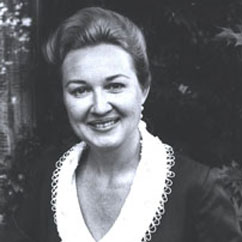 Johanna Meier, 1956-1958, received the first-ever University of Miami School of Music Distinguished Alumni award in 1984. Recognized as one of the foremost Wagnerian sopranos of her era, Meier had a major international career as a fourteen-year member of the Metropolitan Opera. She performed with most of the major symphony orchestras in the United States and abroad, and founded the Johanna Meier Opera Theatre Institute in South Dakota. She received the 2014 National Opera Association Lifetime Achievement Award. 
---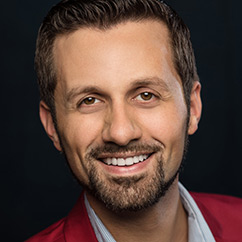 Dr. Moniz currently serves as Coordinator of Vocal Studies at Millikin University and Executive Director of Hawaii Performing Arts Festival. Prior to his appointment at Millikin, he was a member of the faculty at the Oberlin Conservatory of Music. A two-time winner of The American Prize in Vocal Performance, his "superb high tenor" (South Florida Classical Review) and "commanding stage presence" (TalkinBroadway.com) has been thrilling audiences in opera houses, theaters, and concert halls across the nation...
---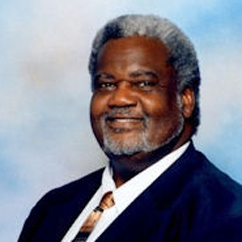 Frost School of Music's 1997 Distinguished Alumnus Curtis Rayam, B.M., '73 is an American tenor who rose to international prominence when he substituted for the ailing Luciano Pavorotti and sang the title role of Idomeneo to critical acclaim. Rayam's illustrious career has taken him through some of Europe's most venerable opera houses. He has performed extensively in the U.S., Germany, Austria, France, Israel, Vienna, and South Africa with major opera companies and symphony orchestras.
---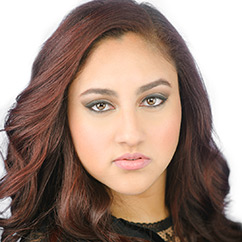 Cuban-American Mezzo-Soprano Zaray Rodriguez is a Metropolitan Opera National Council District Winner and Regional Finalist. She has been praised for her mature artistry (Classical South Florida Review) and for her entrancing vocal production (Boston Music Intelligencer). Recently, Ms.Rodriguez was seen performing the role of Dinah in Bernstein's iconic opera, Trouble in Tahiti .
---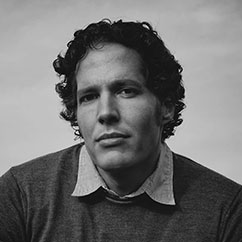 A native of Miami, Florida, Dr. Martin Shalita began his professional career with Deutsche Oper am Rhein in Düsseldorf, Germany in the Winter of 2008. Highlights from his seasons there include Don Ramiro in Rossini's La cenerentola as well as roles in Lady Macbeth von Mzensk, Don Carlos, Moses und Aron, Fidelio, and Il tabarro. 
---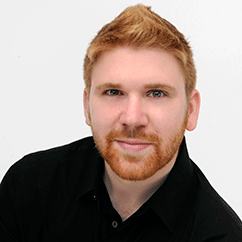 Tenor David Tayloe has been an active performer both nationally, and internationally both operatically and as a featured recitalist. Recital venues include the Aldeburgh Festival, Cleveland Art Song Festival, SongFest, and the National Opera Center. Mr. Tayloe has performed with the Grammy-nominated ensemble Seraphic Fire and the Santa Fe Desert Chorale, and Voices, among other professional ensembles. 
---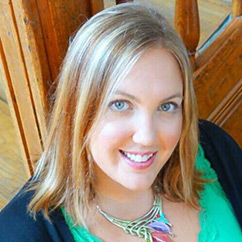 Hillary A. Trumpler went on to pursue teaching and performing, first in New York City, and then felt the call to move to Asheville, North Carolina. In Asheville, Hillary performed as a Young Artist with Asheville Lyric Opera, worked as a Church Director of Music, and became a Vocal Instructor at Asheville Music School and Academy for the Arts. She became the Scholarship Manager for the non-profit Asheville Music School, aiding and managing underprivileged families to afford private music lessons through the support of the community and fundraising efforts. 
---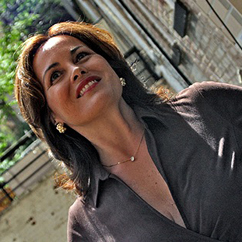 Rosa Vento, B.M. '83, named University of Miami School of Music 2001 Distinguished Alumna, has performed to popular acclaim on both sides of the Atlantic, under the baton of such conductors as Sir Colin Davis, Mstislav Rostropovich, and Zubin Mehta. She has appeared in numerous leading opera roles as well as concert venues around the world. A winner of numerous competition awards, Vento has a private voice studio in New York City and serves as faculty for NYU's Steinhardt School and AMDA.
---