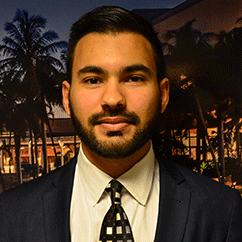 Gustavo Padrino, B.M. '15, M.A. '17, is the Event Settlement Accountant at the Broward Center for the Performing Arts, where Gustavo prepares show settlements for Broadway, Self-Presentations, Rentals and Educational Programs, including Co-Promotions with Live Nation and AEG Live. Previously, Gustavo worked with the Programming department in the talent booking process, supporting the Programming Director with artist research, offer letters, show budgets and contract analysis.
---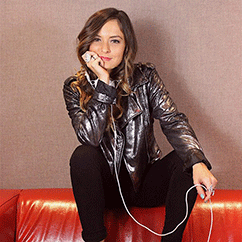 Natalia Ramírez, M.A. '17, is a Colombian GRAMMY-Nominated audio engineer, arts manager, and musician Natalia Ramírez graduated with her Masters in Arts Presenting and Live Entertainment Management at the Frost School of Music, where she was chosen for the "Frost School of Music Outstanding Graduate Student Award" in 2017.
---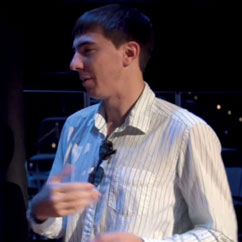 David LeBlanc, M.A. '11 one of the first graduates from the Arts Presenting and Live Entertainment Industries Program at the University of Miami Frost School of Music, is the assistant to the Rhythm Road program in the tour department of Jazz at Lincoln Center in New York City. The Rhythm Road is a program that sends American music groups on international tours to promote cross cultural exchange through music.