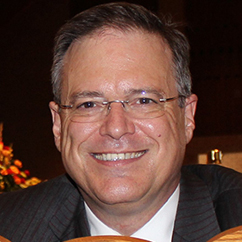 is an organist and conductor who has interests in choral music. His curiosity about Franz Liszt's oratorio, Christus, eventually led to his research at the British Library and the Goethe-Schiller Archiv. He presented his findings at the 2005 national convention of the America Choral Directors Association, and his dissertation "Christus by Franz Liszt," was later published as Christus: Oratorium nach Texten aus der Heiligen Schrift und der katholischen Liturgieand by Bärenreiter Verlag in English and German. David was the recipient of the Theodore Presser Award, along with additional grants from the University of Miami, which funded his research in England and Germany. His published articles appear in the Choral Journal, the Newsletter of the American Liszt Society, and the American Organist. David currently lives in Coral Gables, FL where he is continuing his career in sacred music.
---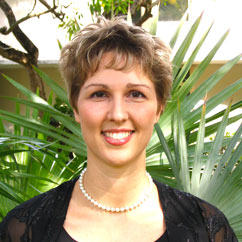 Beth Gibbs, D.M.A. '10, in choral conducting, is assistant professor of music and director of choral studies at Florida Southern College in Lakeland, FL.
---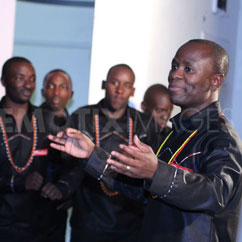 Ken Wakia from Nairobi, Kenya graduated from Frost with a M.M. in Choral Conducting in 2005. He is the Cultural and Educational Affairs Specialist at the American Embassy in Nairobi, running more that two dozen cultural and educational exchange programs between the peoples of Kenya and the US including the Fulbright program.
---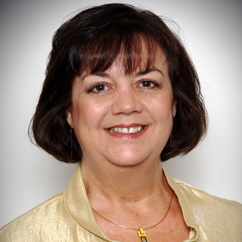 Sally K. Albrecht, M.M. '79, is the Director of School Choral & Classroom Publications for Alfred Music Publishing Co., Inc., a position she has held for 22 years. She currently has over 325 popular choral publications in print and over 50 larger works, including musicals, songbooks, and cantatas.
---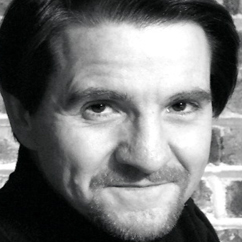 University of Miami Frost School of Music 1990 Distinguished Alumnus Gary D. Fry, B.M. '76 is an Emmy Award-winning composer, arranger, producer, and music educator. has a 19-year affiliation with the Chicago Symphony with more than 100 commissions during that span. He is also an artistic consultant and arranger for the Dallas Symphony and Chorus. He has composed works for major symphony, pops, and philharmonic orchestras, as well as radio and television commercials. His extensive background in choral music has led to several commissions from academic and professional vocal ensembles around the country. Fry is former faculty of the University of Miami Frost School of Music.