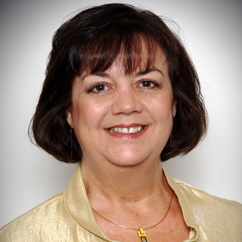 Sally K. Albrecht, M.M. '79, is the Director of School Choral & Classroom Publications for Alfred Music Publishing Co., Inc., a position she has held for 22 years. She currently has over 325 popular choral publications in print and over 50 larger works, including musicals, songbooks, and cantatas.
---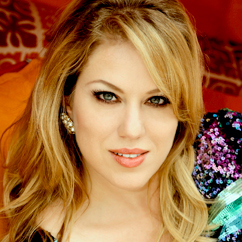 Cuban American soprano Elizabeth Caballero, B.M. '99, recipient of the Frost School of Music 2013 Distinguished Alumna award, has performed in many of the great opera houses of North America. Her national opera and concert engagements include performing at the Metropolitan Opera, New York City Opera, Florida Grand Opera, Florentine Opera, Madison Opera, Pacific Symphony, Orlando Philharmonic, and Florida Orchestra. She performed Musetta in Puccini's La Bohème for the Metropolitan Opera after garnering attention in the role at New York City Opera. She returned to The Met as Frasquita in their new production of Carmen as part of The Met: Live in HD series.
---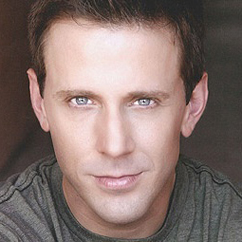 Lewis Cleale, B.M. '89, named University of Miami School of Music 2002 Distinguished Alumnus, is one of the most gifted musical actors on the stage today. Broadway audiences applauded his performance in The Book of Mormon, Spamalot, and Swinging on a Star, among many others. He won the Helen Hayes Award for Outstanding Lead Actor as Giorgio in a regional production of Passion. Cleale's voice can be heard as Cliff the Troll in Disney's motion picture hit Frozen, and on an impressive collection of recordings and cast albums.
---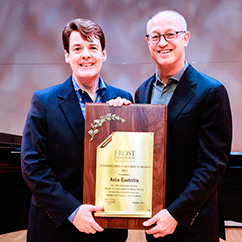 John Easterlin, B.M. '84, was named the 2015 University of Miami Phillip and Patricia Frost School of Music Distinguished Alumnus. Easterlin was honored during his Festival Miami concert, "What a Character! The Many Faces of John Easterlin." He is one of international opera's most compelling performers. He makes regular appearances with America's leading opera houses, including the Metropolitan Opera, New York City Opera, the Lyric Opera of Chicago, San Francisco Opera, and more. He performs at top festivals, including Ravinia, Tanglewood, Spoleto USA, and Saito Kinen Festival in Japan.He has worked with famous conductors including Daniel Barenboim, Seiji Ozawa, Sir Andrew Davis, Antonio Pappano, James Conlon, Valery Gergiev, and Dennis Russell Davies, and eminent stage directors like Diane Paulus, Richard Jones, Phelim McDermott, Francesca Zambello, and Robert Wilson. Most recently, he performed Andres in Wozzeck at Covent Garden, Monostatos in Julie Taymor's The Magic Flute at the Met, Nick the Bartender in Fanciulla del West with the Indianapolis Opera, Shuisky in Boris Godunov in Madrid, and Lenia for the North American premiere of Cavalli's Eliogabalo with the Gotham Chamber Opera. He has also created numerous new roles, including talk show host Larry King in Mark-Anthony Turnage's Anna Nicole, The Neurologist in Michael Nyman's The Man Who Mistook His Wife for a Hat, directed by Bill T. Jones, and Andy Warhol for Philip Glass' The Perfect American, released on DVD on the Opus Arte label.
---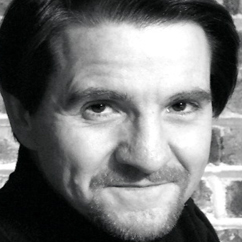 University of Miami Frost School of Music 1990 Distinguished Alumnus Gary D. Fry, B.M. '76 is an Emmy Award-winning composer, arranger, producer, and music educator. has a 19-year affiliation with the Chicago Symphony with more than 100 commissions during that span. He is also an artistic consultant and arranger for the Dallas Symphony and Chorus. He has composed works for major symphony, pops, and philharmonic orchestras, as well as radio and television commercials. His extensive background in choral music has led to several commissions from academic and professional vocal ensembles around the country. Fry is former faculty of the University of Miami Frost School of Music.
---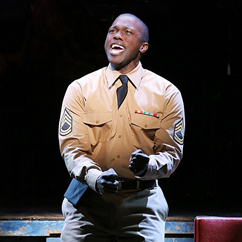 Joshua Henry, B.M. '06, earned his second Tony nomination for Best Actor in a Featured Role in a Musical for his performance as "Flick" in his return to Broadway this spring in the Roundabout Theatre Company's production of Violet opposite Sutton Foster. The role also earned him nominations for Drama Desk and Outer Critics Circle Awards.
---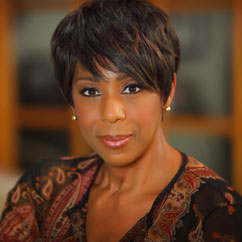 University of Miami School of Music 1994 Distinguished Alumna Dawnn Lewis, B.M. '82 is a triple-threat performer who has more than a hundred theater, film, and television credits.She is best known for her television role as Jaleesa in the hit television sitcom A Different World, for which she also penned the theme music. Lewis is also a music composer and recording artist, a Grammy Award-winning singer, and a multiple ASCAP and BMI Award-winning songwriter.
---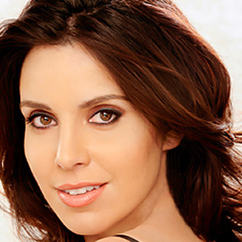 Sandra Lopez, B.M. '96, Frost School of Music's 2010 Distinguished Alumna, has captivated audiences around the world with her critically acclaimed performances in a wide variety of roles. She has appeared at opera houses and in-concert performances from North America to Europe, including the Metropolitan Opera, Florida Grand Opera, Opera på Skäret, and many others, and has toured in concert with Andrea Bocelli. Lopez is the recipient of numerous vocal competition awards and grants.
---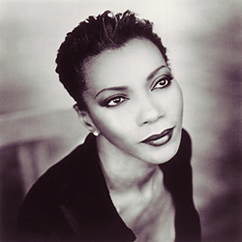 Frost School of Music 2003 Distinguished Alumna Carmen Lundy, B.M. '80 is a jazz vocalist, composer and actress celebrated throughout the world for her vocal artistry and jazz innovation. She has fourteen album releases featuring a host of legendary jazz artists. Her catalog of over 100 songs makes Lundy one of the few jazz vocalists in history to accomplish such a distinction. Lundy is Resident Clinician and guest artist in the Betty Carter Jazz Ahead Program at the Kennedy Center in Washington, D.C.
---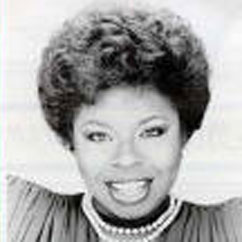 Marvis Martin, B.M., '77, named University of Miami Frost School of Music 1987 Distinguished Alumna is an African-American operatic soprano best known for her concert performances and recitals, including her renditions of Joseph Canteloube's Chants d'Auvergne, and of Bess in Bobby McFerrin's touring concert version of Porgy and Bess. A gifted and versatile artist, Martin has performed with The Metropolitan Opera, Netherlands Opera, and as a song recitalist, concert singer, and orchestral performer.
---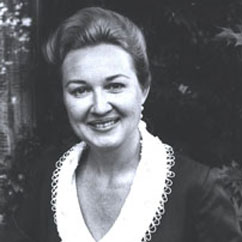 Johanna Meier, 1956-1958, received the first ever University of Miami School of Music Distinguished Alumni award in 1984. Recognized as one of the foremost Wagnerian sopranos of her era, Meier had a major international career as a fourteen-year member of the Metropolitan Opera. She performed with most of the major symphony orchestras in the United States and abroad, and founded the Johanna Meier Opera Theatre Institute in South Dakota. She received the 2014 National Opera Association Lifetime Achievement Award.
---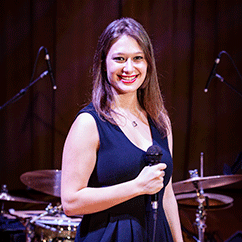 Arianna Neikrug, B.M. '15, has been named as a finalist in the Sarah Vaughan International Jazz Vocal Competition. Arianna is a Miami-based jazz/pop/R&B vocalist originally from Los Angeles. While at the Frost School of Music, Arianna sang lead soprano in the Downbeat award winning ensembles "Extensions" and "JV1" under the direction of Dr. Kate Reid, with whom she studied privately. In March 2015, "Extensions" placed first in the Monterey Next Generation Jazz Festival, where Arianna received an outstanding soloist award. Only 22 years old, Arianna has already made her mark in the jazz world and has shared the stage with various artists including Al Jarreau, Steve Miller, Alice Cooper, Kenny Burrell, Neil Young, Mindy Abair, James Moody, George Benson, Karrin Allyson, Gretchen Parlato, and Roseanna Vitro. She has also had the privilege of performing at Dazzle Jazz Club in Denver and at Catalina Bar and Grill, LA's hottest jazz club, twice in the last year. Arianna dedicates much of her time to performing here in Miami. Prior to her entrance into the Frost School of music, Arianna attended the Academy of Music at Hamilton High School in Los Angeles, where she pursued her interests in jazz voice and musical theater. She sang lead soprano in the award-winning Hamilton Vocal Jazz Ensemble for three years and has been studying voice and piano privately outside of school for years. Arianna was selected as the first soprano for the 2010 Grammy Vocal Jazz Ensemble, was a finalist in the 2010 Zeta Rho Foundation Talent Hunt, and received an Honorable Mention award for popular voice from the Young Arts Association.
---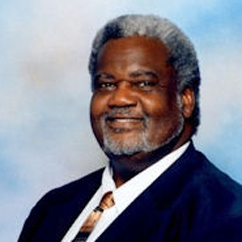 Frost School of Music's 1997 Distinguished Alumnus Curtis Rayam, B.M., '73 is an American tenor who rose to international prominence when he substituted for the ailing Luciano Pavorotti and sang the title role of Idomeneo to critical acclaim. Rayam's illustrious career has taken him through some of Europe's most venerable opera houses. He has performed extensively in the U.S., Germany, Austria, France, Israel, Vienna, and South Africa with major opera companies and symphony orchestras.
---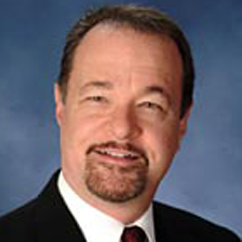 Robert Sheldon, B.M. '75 is a composer of concert band and orchestral music with over 200 publications in print. He has completed over 120 commissions since 1984. Sheldon, a 25 time recipient of the ASCP Standard Award, is the Concert Band Editor for Alfred Music Publishing.
---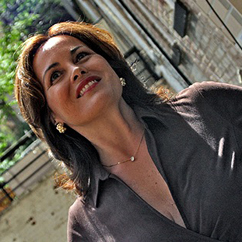 Rosa Vento, B.M. '83, named University of Miami School of Music 2001 Distinguished Alumna, has performed to popular acclaim on both sides of the Atlantic, under the baton of such conductors as Sir Colin Davis, Mstislav Rostropovich, and Zubin Mehta. She has appeared in numerous leading opera roles as well as concert venues around the world. A winner of numerous competition awards, Vento has a private voice studio in New York City and serves as faculty for NYU's Steinhardt School and AMDA.
---