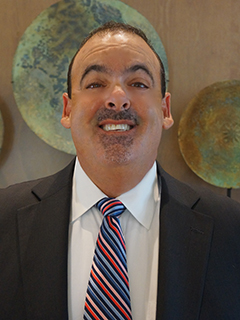 Jeffrey Miller is a South Florida business leader 
having had businesses in commercial real estate, banking, 
utilities
 and healthcare
. Jeffrey has been an ac
tive investor in these industries for 
approximately 30 years.
 Jeffrey 
holds a bachelor degree from the University of Miami.
Most recent
ly, Jeffrey co-founded 
Krillion
Ventures, a 
$100 Million 
venture capital fund that provides Seed and Series A stage funding to tech-enabled companie
s based in Miami, New York City, Boston 
and San Francisco.
For the past 
15
 years, Jeffrey has dedicated his time and effort to improving education on a local, statewide an
d national level. He serves as c
hairman of the 
B
oard of Breakthrough Miami, and is immediate past board chair for 
Ransom Everglades School and 
the Council for Educational Change. 
Jeffrey 
serves on the board and 
is active with 
Miami's 
Institute
 of Contemporary Art, United 
Way, Jewish Federation, and the University of Miami. 
Presently, Jeffrey is spearheading the creation of and serving as board chair for 
Beacon
 College Prep, a nonprofit charter school that will be located in Liberty City, F
lorida. 
Jeffrey along side of his brother Stuart and sister 
Leslie,
 received the 2015 United Way prestigious Tocqueville Award----- the highest honor given by the United Way.
Jeffrey is a board member of The Miller Foundation, the charitable arm of the Miller Family. Through The Miller Foundation
,
 $150 Million has been don
ated to the University of Miami, 
to name the Medical School after 
his
 late father
,
 now known as the University of Miami
's
 Leonard M. Miller School of Medicine.