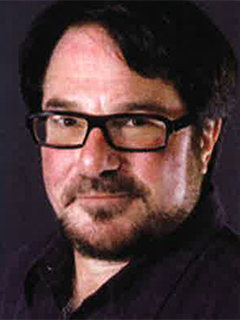 Alan is currently President and CEO of the Alan Ett Creative Group (AECG), a community of companies founded in 1991, which has been focused on the establishment of strong relationships in the production community as a provider of a wide range of services and product. The companies comprising AECG are broken down into five companies: a full-service music production company offering creative music services, including composition, music supervision, and music editing; an audio post-production facilities in Los Angeles; an international distribution company and the exclusive US for fourteen of the premier European music library labels and a full-service music production company.
From 1976-1978, Alan was on the faculty of the Berklee School of Music in Boston, Massachusetts, where, among other faculty duties, he was the co-founder of what has emerged as the internationally significant Berklee Jazz Choir and vocal program. At the same time, he received the M.M. in Composition from the New England Conservatory. In 1979, he went to Europe to perform a three-week international jazz concert tour that resulted in a stay of four years and encompassed 12 countries and teaching assignments throughout Western Europe. He has performed with his own groups around the world as well as with Liza Minelli, Sammy Davis, The Pointer Sisters, Lou Rawls, and many other internationally-acclaimed artists.
Upon his arrival in Los Angeles in 1984, he became involved in the computer industry working with a development group to devise the first shock mounted 20MB hard disc, the A-O 20. He continued in the hardware and software development arena working on the original version of the production budgeting program "Movie Magic" and consulting with Roland Corporation in the development of the first MIDI software, the MPS or Music Processing System. 
Alan then became focused on producing music for the television industry when he received his first assignments composing and producing music for Columbia Pictures Television. Since then he has created musical scores for thousands of hours of television, videos, film, commercials, CDs, and DVDs. He recently completed his first musical, The Hallmark Channel's first-ever musical move, The Music Teacher, for which he was also a composer.
He is on the board of trustees of the New England Conservatory, a member of BMI, ATAS, and NARAS.