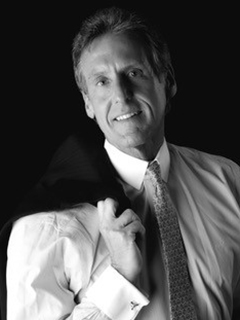 During four decades of business strategy & valuation enhancement consulting, Austin Wing Mayer has focused on highly competitive and/or rapidly changing industries. With particular emphasis on undervaluation, turnarounds, new management, strategy changes and perception issues, his campaigns to foster rapid & sustainable market cap enhancement have focused on Street penetration, reputation & credibility, crisis communications, assessment of valuation issues and remediation strategies. His client roster has included Apple, Bell & Howell, Bristol-Myers Squibb, BP, Ceridian, Cheesecake Factory, Cray Computer, Georgia-Pacific, Infinity, Information Resources, Informix, Intel, Pfizer, Quantum, 
Smuckers
, Sun Microsystems and The NASDAQ Stock Market.  He is a founding partner of The MDMC Group, a boutique 
consultancy serving
 clients in healthcare, technology, financial and industrial realms (
theMDMCgroup.com
)
During his tenure at Sun Microsystems, Wing was simultaneously Director of Investor Relations, Director of Corporate Development and Director of Global Alliances. His program on behalf of Sun was judged Most Effective Investor Relations Program by the Financial Analyst's Federation, leading The Wall Street Journal to refer to Mayer as "the father of the analyst conference call." In addition, Wing is a 5-time winner of Financial World's business communications award, 3-time winner of the National Association of Investors' communications award, was recognized by the International Association of Business Communicators for the most effective financial communications program worldwide, and was cited by Institutional Investor as "one of the best and brightest business communicators today." In his role as Director of Global Alliances for Sun Microsystems, Wing forged and managed multi-million-dollar investment/strategic/technology partnerships with AT&T, Kodak, Toshiba, Fujitsu, Samsung, LG, Siemens, and Philips.
Wing has served on the board of the Marketing Committee of The NASDAQ Stock Market, has served as chairman of a regional NASDAQ Steering Committee, director of several chapters of the National Investor Relations Institute, and has been a frequent panelist and guest speaker on business policies, financial communications, disclosure issues, and strategies to maximize market value. He also served on the faculties of the Executive MBA program at Emory University's 
Goizueta
 Business School, San Jose State University's business program, and Executive Enterprises Institute.
Wing graduated 
magna cum laude
 from New York University (B.A., Journalism) and holds an MBA from Stern School (NYU) with an emphasis on corporate strategy and management. For distinction in business communications, Wing was awarded the National Journalism Honor Society Award and was inducted into the Gold Key International 
Honour
 Society.  He is also a 3-time recipient of the Hermes Creative Award for excellence in creativity in communications.
Mayer is an avid cyclist, hiker, served as Aspen's first Snowboard Ambassador, he is a 
paraglider
 pilot, served on the board and as CFO of Aspen Public Radio, and has been actively involved with the Vail Jazz Foundation since its inception in 1994, having served as Associate Producer and Contributing Editor. For nearly 20 years, Wing has managed the Vail Jazz 
Workshop which
, in 2017, was the recipient of the 
DownBeat
Jazz Education Achievement Award. Mayer also served as Associate Producer of NYC's Washington Square Festival for the Arts and Lincoln Center's Mostly Mozart Festival.