Civil Air Patrol Lt Colonel of the United States Air Force, Bonnie Hinck-Baldatti (B.M. in Music Education '78), serves the Band of the Hour Association of Alumni and Friends (BOTHA) and has served on the Board of Directors for over 16 years.

She is currently the South Florida Aerospace Education Officer overseeing six Squadrons in Aerospace Education.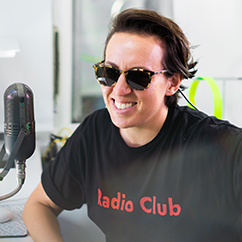 "My favorite part about going to Frost was learning how to hone my professional skills while actively using them. I was already working in my industry I would get booking contracts from talent agents, agreements from venues, sponsorship proposals, etc and be able to go over them in class with my professors and fellow students." – Laura Surnick

 

Laura Sutnick "Laura of Miami" (M.M. in Arts Presenting '12) gained professional momentum when she co-hosted the University of Miami radio station WVUM, which was deemed "The Best College Radio Station in the Country" by MTV.

Today, she pioneers the return of organic radio play, as co-founder of Klangbox.fm; replacing mathematical algorithms in song selection with knowledgeable people in front of a microphone.

Laura was called Miami New Times Best Female DJ in 2014, and Miami New Times Best DJ 2012.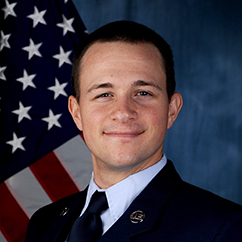 "Frost gave me the space and mentorship to develop as a performer and as a teacher" – Brian Logan. 

 

An experienced musician, Brian Logan (D.M.A. in Instrumental Performance '18) has performed with the South Florida Symphony, Huxford Symphony Orchestra, Southwest Florida Symphony, Florida Grand Opera, and the Civic Orchestra of Chicago. 

Currently, Brian performs as Principal Euphonium and Utility Trombonist with the United States Air Force Heritage of America Band stationed at Join Base Langley-Eustis.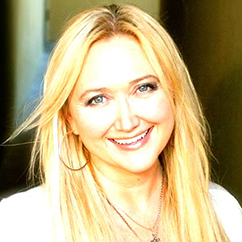 "The level of musicianship of both my teachers and peers at UM was unparalleled. So much talent – it was a high bar to learn from and one I am so grateful to have had." –Christy Crowl

 

Music Director and Bandleader for Cirque du Soleil's Amaluna, Christianna Crowl (B.M. in Keyboard Performance '92 & M.M. in Media Writing and Production '95), launched an online mentorship program for aspiring musicians called "Musician to Music-preneur"; all while serving as Musical Director at the prestigious Stagedoor Manor Training Center and Project Change's Youth Leadership Initiative.

From 2017-2018, she performed with the Maryland Symphony Orchestra, San Diego Symphony, and keyboards for Englebert Humperdinck's The Man I Want to Be Tour.